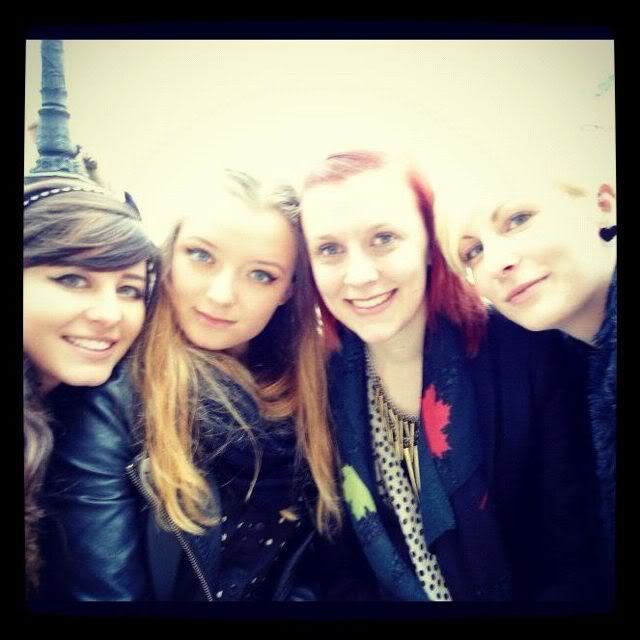 (Taken from "abbielewx" via Instagram)
Just a quick post about some of the girls i spent my time away with, you'll soon be hearing about the adventures we got up to but for now; here's who made it perfect.
Being in Paris was the perfect opportunity to spend time with some of the girls on my course; if it wasn't for these beautiful girls i wouldn't have had such an amazing experience while we were away. I haven't laughed that much in such a long time, i laughed so much i pulled stomach muscles - and that's when you know you've laughed a lot! This photo shows the girls i spent most of my day with -

Izzi

,

Abbie

&

Nicole

- but i also have to mention the beautiful Izzi (N), Ashlie & Elle as they equally made my time away amazing. It's friends like these that every girl should have, and i honestly love every single one.
Before going to Paris, i was having a tough time struggling at uni and stressing about relationships but these girls have restored my faith in everything and i'm back to my happy self. If it wasn't for these girls, i wouldn't be me.