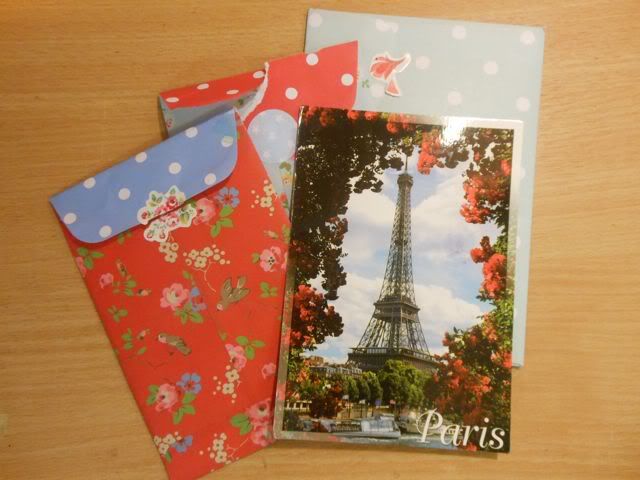 Here is a post just dedicated to a wonderful female i am ever so glad to be able to call my friend.
Alice, from

An Alien World

, has supported me, and my blog, pretty much from the beginning and we've corresponded via all forms of the internet as well as, our favourite, post. Writing is something i love to do but don't quite do it as often as i'd like, but there's something about writing to Alice that fills that hole. Maybe it's her wonderful flare of letter writing or maybe it's our mutual love of whimsical letter paper, our favourite being Cath Kidston, but i love that she's only a letter away.
Alice is a wonderful person, and one of the most kind hearted people i've ever met. She's selfless, with the biggest beating heart - i can practically hear it from here - and i can't thank her enough for her friendship, and support. We've supported each other through some tough times but now i'm lucky enough to watch her beautiful engagement play out - yes, engagement!! I know that Alice's dream was to visit Paris, and just having that wish come true was enough for her, last week, but to top it all off her wonderful Mr, Simon, proposed to her on top of the Eiffel Tower - you can go read her tear jerking post

here

- and i know how much this will have meant to her. Now Paris will always be that special place for her, and always give her a reason to re-visit.
I'm so happy for them both, and can't wait to discuss wedding themes
(!!) with her, via who knows which communication! Basically, what i'm trying to say is that Alice, i loves ya and thank you for everything, and that i can't wait to hear about everything!