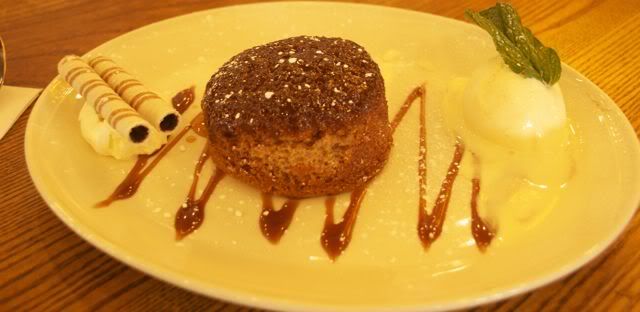 Sticky Toffee Pudding at Palm Court, Brighton Pier
On Friday, 16th March, a few of the girls and i took a trip to Brighton to get some snaps for a University project, in which we have to produce a cover and double page spread, with all our own content, ie. images and text.
I thought Southampton was freezing, but crikey - Brighton was another level. I felt awful getting my friends to strip down to bare arms in the arctic conditions, but despite the weather we enjoyed a busy, work filled day seeing

Abbie's

hometown.
We stopped for lunch, and to get out of the cold, at the Palm Court restaurant on Brighton Pier, which was delicious and i highly recommend it!
K

|

xo